Fusion Optix Acquires Assets of Rambus Lighting Division
Fusion Optix, leading USA-based manufacturer of light guides, optical films and LED light engines for lighting applications continues growth.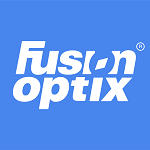 Woburn, MA – June 7, 2018 – Fusion Optix, Inc. (www.fusionoptix.com) announced today that it has acquired precision production equipment relating to light guides and optical films, quality control testing equipment and other assets formerly part of Rambus (NASDAQ: RMBS) Lighting Division. The new equipment will soon to be installed at its Woburn MA headquarters marking a significant increase in the company's in-house production and engineering capabilities.
Dr. Terence Yeo, Fusion Optix Founder and CEO comments, "These acquisitions mark another significant milestone in the company's evolution. Fusion Optix is firmly backing itself and its team. These investments ensure we keep pace as market interest and our customer base grows. The assets acquired from Rambus will add to existing capacity in light guides and optical components. They also complement our unique range of integrated LED light engines and open up many possibilities for more product innovation in both lighting and novel new markets."
In addition Dr. Yeo adds, "The lighting markets we serve are incredibly fast moving and competitive. In-house manufacturing in the United States has become a significant strength for us, enabling real improvements in performance, delivery and cost down. These acquisitions underline the continuing confidence we all have in the prospects of our business model and our unique platform of proprietary and patented innovations."
About Fusion Optix
Fusion Optix is recognized as one of the fastest growing companies in the USA and has ranked on the Deloitte Fast500 Technology, Inc5000, and Red Herring Top100. The company is a leading, and trusted, supplier of enabling components and technologies for LED lighting applications. Our customers include some of the world's most recognizable lighting brands and we are inside products used every day in business, industry and the home, as well as demanding scientific, medical, military and aerospace applications. Fusion Optix innovations are protected by more than 50 granted international patents and several dozen patent applications. Our company headquarters and manufacturing capabilities are in Woburn MA. We are a privately held company founded in 2003.