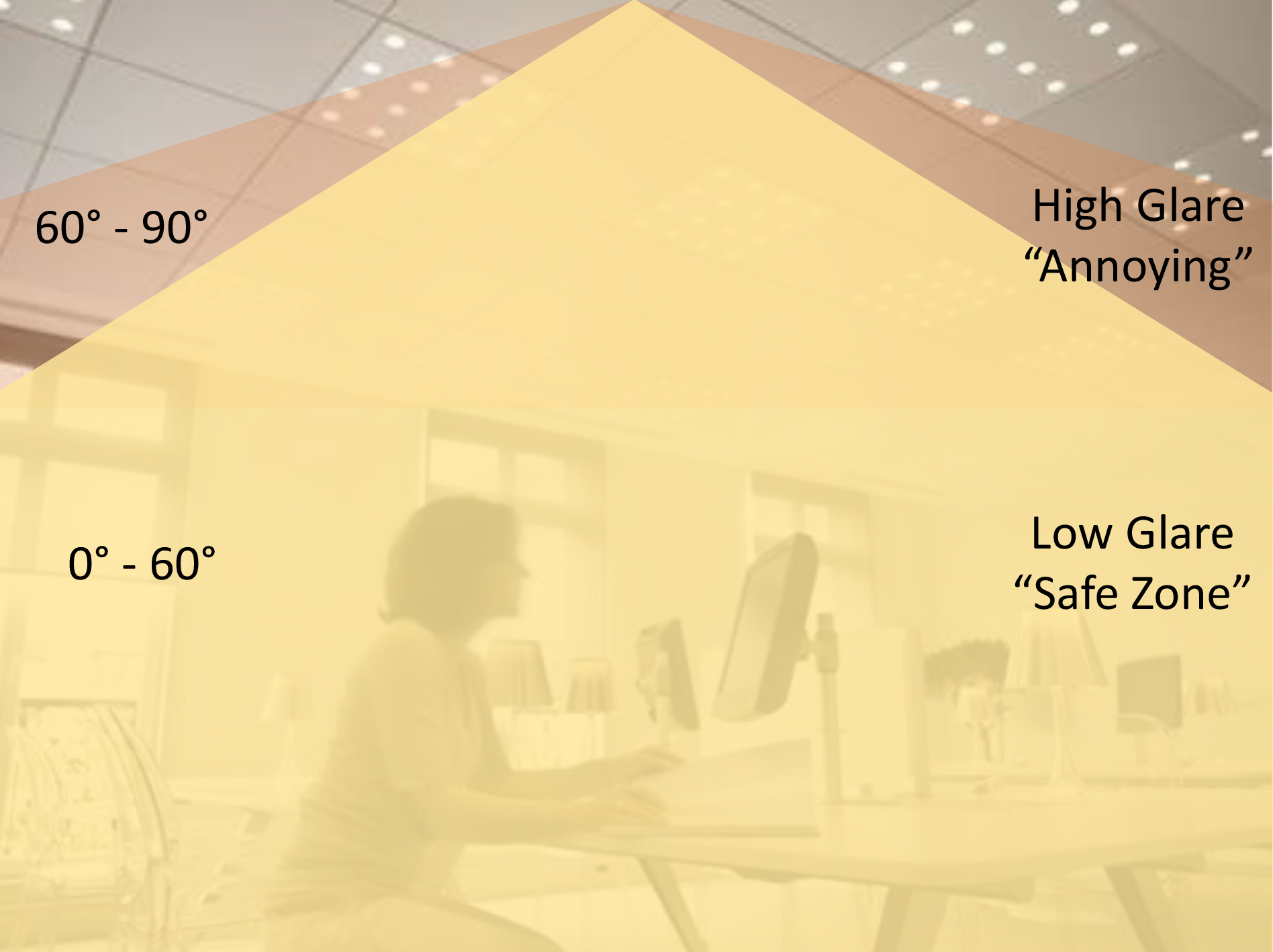 Low Glare / Low UGR
MicroTEK™ technology is enabling a new generation of low glare optics for LED lighting applications. Glare can have a serious and negative impact on our well being. MicroTEK(tm) helps to achieve low UGR (unified glare rating) performance by redirecting high angle light into the 0° – 60° "safe zone". The UGR rating helps to determine how likely a luminaire is to cause discomfort to those around it. Low UGR rated lighting is recognized as being much more pleasant and visually comfortable. High efficiency, smooth optical planes exhibit low levels of glare and have been optimized through detailed design experiments in a number of LED lighting product architectures.
UGR ratings below 20 are typically achieved when using low glare profiles correctly and optimizing placement of luminaires/fixtures. Within an office setting, for the luminaire to be classified as "low glare" it must have a UGR below 19 at desk level. Studies have shown that reducing glare has been proven to increase student productivity in classroom environments, reduce stress in hospital patient and waiting rooms, and decrease eye strain overall.
How it works: MicroTEK™ reduced and low glare profiles work by refocusing the light that would otherwise be exiting the fixture at a wide angle. Glare is eliminated by ensuring that the amount of lumens from a given surface area visible to the viewer and the visual contrast of that area when compared to other surfaces is kept to acceptable perception limits.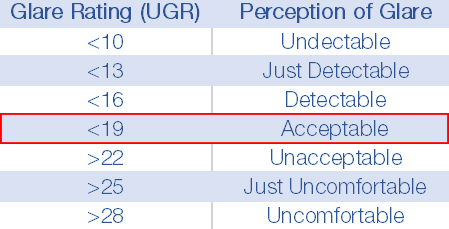 Showing all 5 results